Over 50 Years of Experience
Concrete footings and foundations are best left to the experts in any kind of construction project, but for property owners across the greater Santa Rosa, CA region, Tony Doiron's Concrete Pumping Service provides the perfect solution.
Our company leadership has over 50 years of experience laying foundations for homes, office buildings, apartment complexes, retail stores, and a wide variety of other buildings across the region. We can even work collaboratively with other contractors to ensure our work fits your overall budget and schedule requirements. There's no simpler solution to concrete footings and foundation work than Tony Doiron's Concrete Pumping Service.
Quality Craftsmanship
We know that every concrete construction project is different at Tony Doiron's Concrete Pumping Service, which is why we work closely with our clients to ensure their footings and foundation work is accurately designed, planned, and executed. Your complete satisfaction is important to us, and our team is ready to provide your property with the care and attention it deserves.
We also utilize some of the best and most advanced equipment in the industry to ensure precision and perfection in all our footings and foundation work, which ensures concrete integrity and long-lasting performance.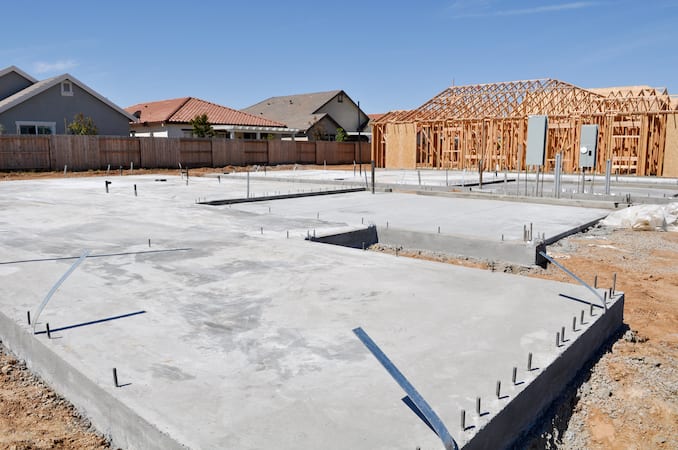 Have Questions?
If you have any questions regarding our company or if you would like to discuss an upcoming project that requires footings and foundation expertise, please contact us today!
707-575-8164